Get That Nice Lean Body with Amazing Hips, Butt and Thighs.

Be Confident. Love yourself Always.
ANGELO FRASIER
FITNESS PROFESSIONAL
Fit Body by Angelo is recognized as one of the premier personal trainers in the Southeast. He specializes in developing and sculpting the body based on the unique requirements of his clients and employs a holistic approach to his personal training specifically tailored for each individual with whom he works.

Angelo's clients include state politicians, professionals in the legal, academic, police, military and fire fight communities, as well as other personal trainers. His many clients in the medical fields are testimony to his knowledge of the human body.
learn more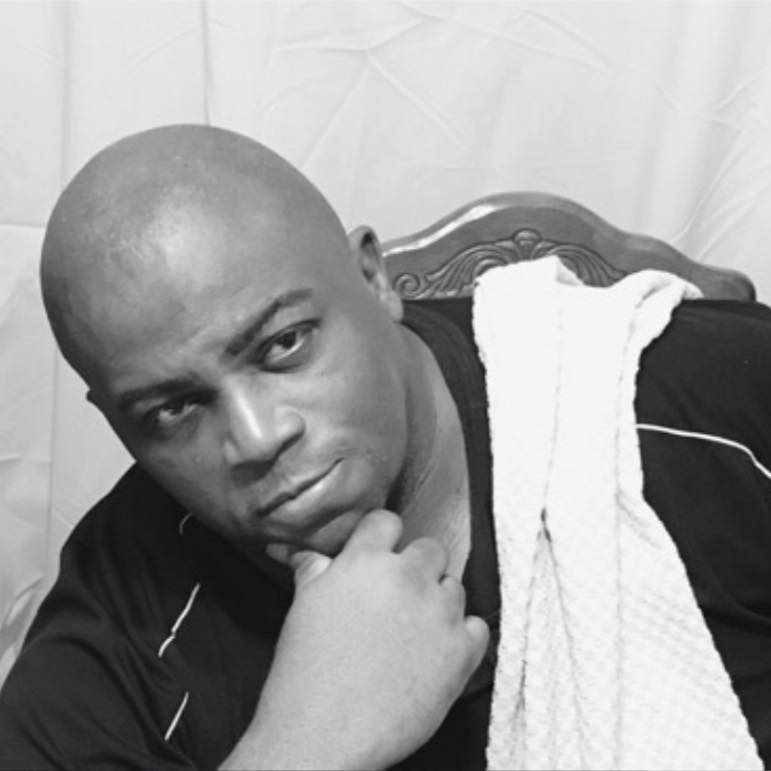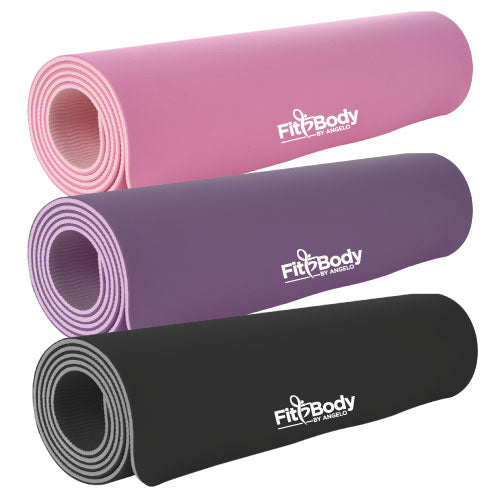 Two Tone Double Layer Yoga Mat
Mat Size: 24 1/8" W x 71" L Made Of Closed-Cell Thermoplastic Elastomer (TPE) Hypoallergenic, Non-Toxic And Odor Free Textured Pattern underlay offers excellent traction

Recent Notable Clients
Miss USA 2020 –
Asya Branch
 • Miss Georgia USA & Top 16 at Miss USA –
Alyssa Beasley
 • Miss Universe Iceland –
Birta Abiba þórhallsdóttir
 • Miss Landscapes International 2019 –
Treisy Cuevas-Torres
 • RPM Productions Miss USA and Miss Teen USA state title holders • Miss USA 2019 –
Cheslie Kryst
 • Miss Alabama USA 2018 –
Hannah Brown
 • Miss Teen USA 2015 –
Katherine Haik
 • Miss Teen USA 2014 –
K. Lee Graham
 • Future Productions Miss USA and Teen USA state title holders • Ewald Productions Miss USA and Miss Teen USA state title holders • Miss Teen World America 2019 –
Madison Walker
 • Mrs. USA Universe –
Katy Clatterbaugh
 • Mrs. Elite Legacy US 2019 –
Darlene Brannon
 • Miss Teen America 2019 –
Jillian Elliott
 • Miss World South Carolina 2019 –
Megan Jordan
 • Miss United States 2015 –
Summer Priester
Testimonials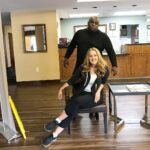 Beth Vanderwalker
Simply Jane Formals
Shout out today to trainers that keep us motivated!!!! I have recently had some very cool meetings with the Miss USA system in South Carolina and in the process learned about and met Angelo Frasier. He has been named the best in the pageant world for...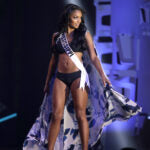 Asya Branch
Miss USA 2020
Beauty inside and out with a winning physique by my trainer, Angelo, with the very workouts I do at home! You rock Angelo Frasier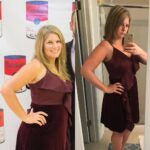 Kelly Franklin
Client
Thank you SO MUCH to Angelo Frasier with Fit Body By Angelo for not only training me hard, but teaching me how to make my plant based diet work for me with meal planning and keeping my glycemic index balanced!...Angelo is the MAN and his personal att...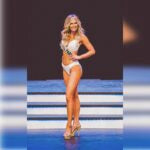 Adele Marchant
Top 15 at MissNorth Carolina USA 2019
…Very thankful for Angelo Frasier for helping me get the body of my dreams and losing almost 15lbs in only 6 weeks!! He's an incredible trainer and an even more incredible person and cheerleader.
Lauren Vizza
Miss Louisiana USA 2018
Mind. Body. Soul. The RPM girls are so lucky to have a trainer like Angelo Frasier who gives us personalized workouts we can do anywhere! My schedule was so hectic leading up to Miss USA I was lucky to have an hour to myself! Angelo doesn't just pu...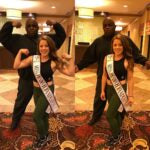 Natalie DeMarino
Miss Oklahoma U.S 2018
What you put into your body plays a huge role in your overall fitness. Fitting healthy meals into my schedule can be difficult but my good friend Angelo Frasier helped train me to do just that…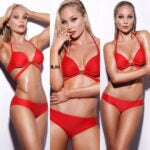 Arna Yr Jonsdottir
Miss Universe Iceland 2017
Thank you to Angelo Frasier of Fit Body By Angelo for his physical and nutrition training as I prepared for Miss Universe! Lucky girl that wins Miss Universe Iceland will also work with Angelo as he is our US Fitness/Nutrition Sponsor...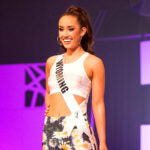 Mackenzie Kern
Miss Wyoming Teen USA 2018
HUGE thank you to Angelo Frasier for getting my body Miss Teen USA ready! I can't even thank you enough for helping me reach the best version of myself! I gained a mental coach, a fitness coach, and a FRIEND by working with you! I'm currently mai...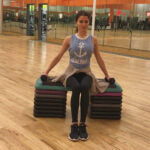 Katie Coble
Miss North Carolina USA 2017
Mentally preparing myself before my workout with Angelo Frasier. I knew it was going to be far from easy buy oh how I love a challenge! He never fails to push me further than I think I'm capable of.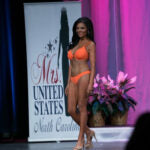 Michelle Divina
Mrs. South Carolina US 2018
So happy to be working with Angelo Frasier "Fit Body By Angelo". It takes a team to build a Queen and he takes ordinary to extraordinary! Angelo custom tailors your workout for your specific body type and gives you a healthy diet regiment…